Compare Honda Civic to Competitive Models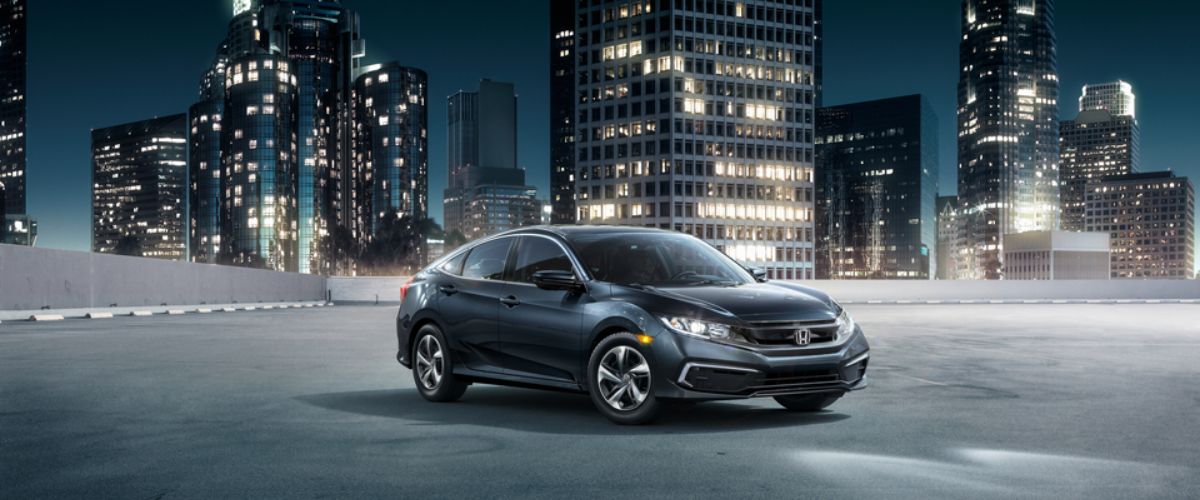 How Does the 2021 Honda Civic Compare to its Competition?
There are a variety of affordable compact cars to choose from, so you might be wondering why you should pick the 2021 Honda Civic over the Toyota Corolla, Nissan Sentra or Hyundai Elantra. At Honda of Annapolis, we want to point out some of the key qualities that make the 2021 Honda Civic standout.
Don't Just Take Our Word for It
Schedule a test drive with the 2021 Honda Civic so you can find out for yourself what makes it special. We'll be happy to assist you at Honda of Annapolis. If you have any questions before you get here, don't hesitate to email or call!
Honda Civic vs. Toyota Corolla
When you're driving around Maryland, it's important that you be able to regulate the temperature, especially during the summer. The Corolla achieves this with standard air conditioning, with an automatic climate control system on its higher trims. However, the 2021 Honda Civic has an automatic climate control system on its base trim, which upgrades to a dual-zone system on higher trims. This allows you to have much-needed fine control over the cabin climate.
The 2021 Honda Civic has up to 97.8 cubic feet of passenger volume, while the Toyota Corolla only has 88.6. That's a bigger difference than there is between the 2021 Honda Civic and the 2021 Honda CR-V.
Honda Civic vs. Nissan Sentra
The cold winters here used to require you wear a heavy coat while you wait for the heat to kick in on your commute. Nowadays, most cars have or offer heated seats, and these two compact cars are no different. The 2021 Honda Civic has heated front seats standard on the 2021 Honda Civic EX and 2021 Honda Civic EX-L and even adds heated outboard rear seats to its highest trim. The Nissan Sentra has heated front seats available on its higher trims, but not standard and no rear outboard seat heating.
Driver-assistance features can be found in just about every modern car. The Sentra has features like the Lane Departure Warning, which detects if you stray from your lane without signaling and alerts you. On the 2021 Honda Civic, though, has both a Road Departure Mitigation System and Lane Keeping Assist System. These two driver-assistance technologies work together to keep you centered in your lane and prevent leaving it without signaling by applying mild steering torque.
Honda Civic vs. Hyundai Elantra
Cruise control is fantastic on the open road, allowing you to focus on just steering and not keeping your speed constant. Unfortunately, this doesn't work well if there's any traffic, as you'll find yourself needing to constantly adjust the target speed. Adaptive Cruise Control, or Smart Cruise Control, detect the preceding cars and adjust your speed accordingly. On the Hyundai Elantra, this is only standard on the Limited trim and not even available on the Elantra SE. The 2021 Honda Civic has this standard across all of its trims.
 
One of the reasons the 2021 Honda Civic is so well-respected is for its strong and well-tuned engines. While the Hyundai Elantra has an engine that generates 147 horsepower and 132 pound-feet of torque, the 2021 Honda Civic has an engine on its base trims that produces 158 horsepower and 138 pound-feet of torque. If that's not enough, it also has a turbocharged 1.5-liter engine on the 2021 Honda Civic EX and up which generates 174 horsepower and 162 pound-feet of torque, while the Elantra still has the same engine on the Elantra Limited.
Take Advantage of Our Fantastic Selection at Honda of Annapolis
Whatever you're looking for from your compact SUV, the 2021 Honda CR-V can offer it. We're proud to offer this and more here, and you can schedule a test drive to see why we love it. Our professional staff are happy to answer any questions you have, so don't hesitate!
Honda Of Annapolis

1736 West Street
Annapolis, MD 21401